Contact
ACTech GmbH
Halsbrücker Straße 51
09599 Freiberg/Sa.
Germany
Phone: +49 3731 / 169 0
Fax: +49 3731 / 169 500
Company
ACTech produces casting prototypes and small batches for customers from various industries: for the automotive industry and its suppliers, for the aerospace industry, for machine and plant manufacturers. As one of the leading global rapid prototyping companies, we provide all design and production processes, under one roof, necessary for the speedy production of a complete casting prototype. From the 3D data set, we produce complete castings which are ready to be installed and tested.
State-of-the-art rapid prototyping processes, combined with CNC pattern making and CNC machining, provide for extremely fast production of prototypes that, from the very first casting, are comparable to series production. Our expertise benefits our customers by reducing development time and lowering costs compared to using conventional methods. The result is a smooth production launch for our customers. Today, more than 1.000 companies worldwide utilize our unique service.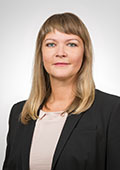 Cornelia Bahr
General Manager | Head of Finance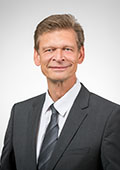 Ray Wünsche
General Manager | Head of CRM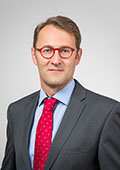 Norbert Demarczyk
General Manager | Head of Production
Compliance
Direct your compliance-related announcements to advocate Bianca Fijas-Seger from MOOG Partnerschaftsgesellschaft MBB anytime.
Bianca Fijas-Seger
Lawyer
MOOG Partnerschaftsgesellschaft mbB
Brander Str. 25
09599 Freiberg
Phone: +49 3731 78950
E-Mail: bianca.fijas-seger@moogpartner.de
Quality policy
The quality management system used by ACTech GmbH has been certified in accordance with ISO 9001 by the certification body of TÜV SÜD Management Service GmbH.
These certificates relate to the manufacture and sale of cast parts as prototypes, one-off and spare parts and small batches, including machining.
We are continually working to improve and further develop our quality management system and processes. Our aim is to prevent errors in all areas and to consistently and permanently rectify any sources of error that we identify, thereby continually improving the quality of our products. This helps us reduce the costs of errors and increase the productivity of our company. To achieve this aim, we carry out periodic reviews of our established processes and procedures, assess the QM system and set new quality targets as appropriate.
Every employee at our company plays a part in ensuring and improving quality in a targeted way. This requires conscious engagement and active collaboration between different departments and functions. Projects aimed at continuous improvement are a top priority in every department of the company.
All our employees are informed of the binding nature of the quality policy and their role within it. Collectively, they bear the responsibility of meeting our quality targets. The management team are role models who set an example of these quality principles and monitor compliance.
Environmental policy
The environmental management system used by ACTech GmbH has been certified in accordance with ISO 14001 by the certification body of TÜV SÜD Management Service GmbH.
These certificates relate to the manufacture and sale of cast parts as prototypes, one-off and spare parts and small batches, including machining.
Through the consistent implementation of our environmental policy, ACTech takes account of the overall impact of our products and their manufacture on the environment and natural resources. Our environmental policy is underpinned by compliance with and observance of our legal requirements and duties. ACTech GmbH is committed to protecting the environment, to fulfilling its binding environmental obligations and to the ongoing improvement of the environmental management system to improve its environmental performance and prevent pollution of the environment.
We perform regular audits to monitor the effectiveness of our environmental management system. Alongside the environmental aspects, binding commitments and other issues, we assess risks and opportunities to prevent unwanted effects on the environment or avoid these entirely.
We meet our responsibility towards people through our activities to promote the occupational health and safety of our employees. Every employee at our company is required to make an active contribution to protecting the environment. We provide information and training to promote environmental awareness. Every workstation is designed with preventive measures to protect the health and safety of our employees. Our employees are continuously reminded of their own responsibility to perform their work activities safely.
For us, environmental protection also means reducing environmental pollution and further cutting the use of resources. We also expect environmentally aware behaviour from our suppliers and act to promote this within the scope of our ability. We maintain an open dialogue at all times with all interested parties associated with ACTech GmbH.
"Known consignor" certification
Having passed validation checks by the German Federal Aviation Authority, ACTech has "known consignor" status with effect from 11/04/2013.
Our smooth handling of air freight means we avoid additional costs and controls, and especially unforeseen delays. We are able to declare our own airfreight safe and are therefore not dependent on shipping companies or airport safety inspections. We are included in the EU Regulated Agents and Known Consignors Database (RAKCD) and have a corresponding approval number.
AEO - Certification
ACTech GmbH has been certified by the Main Customs Office Erfurt as "Authorized Economic Operator" on 05/21/2014.
Confidentiality
Naturally, confidentiality is very important to us. When you entrust us with the results of your development work, you can rest assured that your information is in good hands. And, that it is securely stored, behind locked doors. As work is always in progress on multiple projects for various customers, site inspections of production operations or even individual stages of production are not possible. It is, however, possible for us to meet with you by appointment in a separate area to demonstrate the production stages for your prototypes while they are being produced.
Germany
ACTech GmbH
Halsbrücker Straße 51
09599 Freiberg / Saxony
Germany
Phone: +49 3731 169 0
Fax: +49 3731 169 500
prototype@actech.de
India
ACTech GmbH
Liaison Office
No 15/2, Sangama, Diagonal Road
Vasantnagar
Bangalore - 560 052
India
Phone: +91 80 41131340
Fax: +91 80 41131343
prototype@actech.de